Learned a few things about my bike and what wasn't running right. My bike has been running rough for a while. The bike revs out at the lights and I am constantly adjusting the idle down. we had talked about it and Hap and I thought it might be a sticky needle in the cabs. The boys at the BBQ suggested it be the more likely the diaphragms. When i was leaving the bike was idling I said my good byes and getting my gear on all of a sudden it stepped up and was revving like crazy. One look and I was told it was a result of the crappy filters I had on. To test the theory I pulled em off and rode home with out any filters and any troubles. Point proven……
The cause is the filter has a stepped rubber ring and this seals off the three holes circled on the carbs which I forget the explanation but have something to do with return flow and sensing.
These need modification to the stop lip to allow proper air flow to the atmospheric pressure chamber.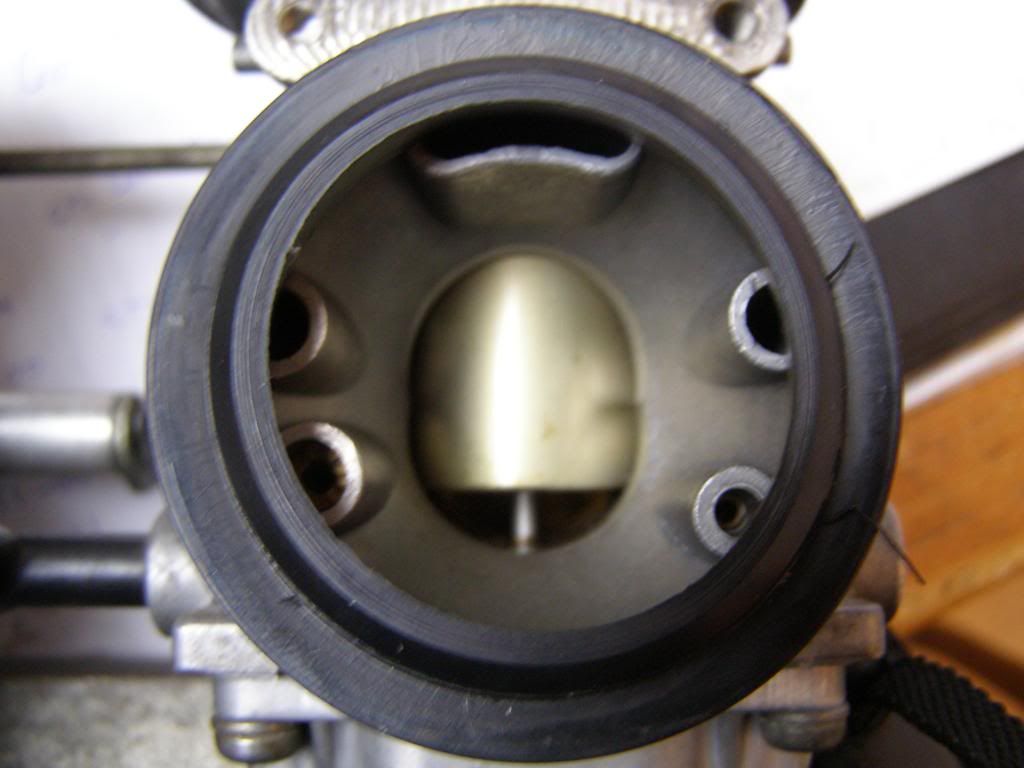 From XScafe, not same as mine above but shows the same issues.
Big inner lip...everything restricted...diaphragm vacuum port at the top: pilot air jet-lower left: main and mid range air jet-lower right: bowl vents in the middle
Best ones to use are the K&N at $80ea or the Mike's XS copies at under $20ea plus min postage $30..
I thought I'd give mod-ing these a try in the interim so I cut three chunks out of the step but it cuts right through and in those places and ruins the integrity of the filter.