I love these lamp I think they are really awesome and even if I wasn't into bikes I think the still have an appealing aesthetic. Classified Moto has now come up with a Floor Lamp to add to the original range of table lamps. I think this is actually even cooler than the original………You can have a crack at making one fro the left overs from your last build and possibly electrocute yourself (which is what I will probably attempt to do…Build one, not electrocute myself although it may be inevitable) or got direct to their website and buy one listed or order from your favourite bike parts and tell all your friends it came from ya build…….
See below taken from the website.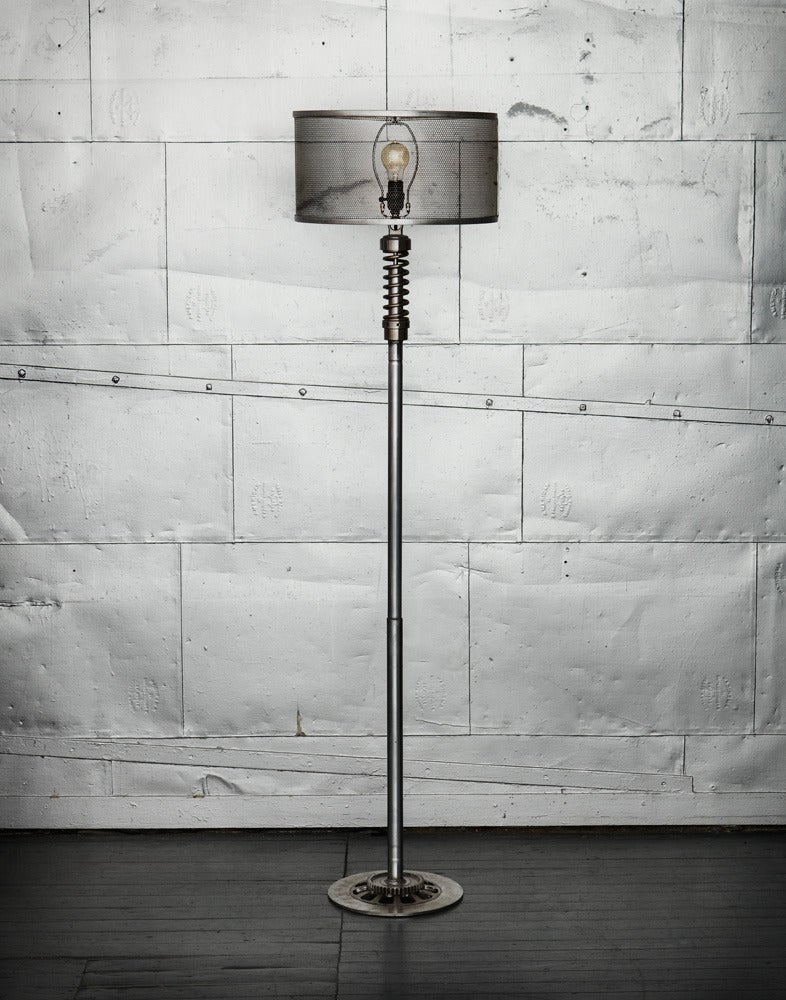 $

429.00
By popular demand, we introduce a really tall version of the original lamp.
Built from recycled Japanese motorcycle bits from the 70's and 80's, this floor lamp is sturdy, handsome and pretty doggone elegant for being rescued from the salvage yard.
Playing off the original lamp design, this one uses a brake rotor and transmission gear as the base and a spring and shock at the top. In between are two brushed chrome fork tubes that thread together to make this badboy stand tall.
As with all our upcycled moto gear, these lamps have dings, dents, and scratches here and there, but we take great care to clean them up and give them that classic Classified finish, just like our bikes.
The lamps are made to order using available parts. They stand approximately 64 inches high from floor to top of socket. They are fitted with a harp base so you can use whatever shade you like.
All Classified Moto lamps are signed and numbered (except for the first few we ever did). Jay Leno has lamp No. 341, by the way, but who's counting...
PLEASE NOTE as with all our lamps, the shade is not included.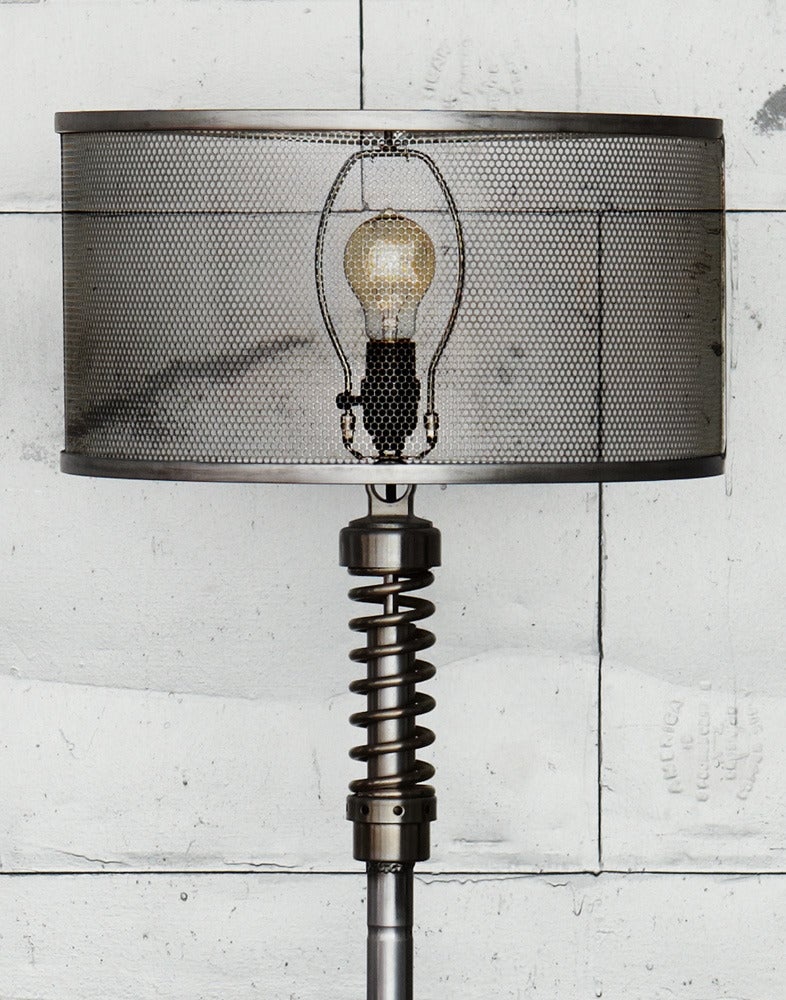 SPECIAL REQUESTS. We'll do our best to accommodate requests for certain styles and makes of parts. For instance, if you like a shock with a metal cover over the spring, or you had a Honda CB when you were in high school, we'll do our best to work those into the design, provided we have the parts on hand in our Japanese parts bin. European and American parts are available by quote.
Please allow four to six weeks to receive your handmade lamp. In the meantime you can follow the progress in real time on a specialBLOG we set up for our customers.
http://classifiedlamps.posterous.com/
Check out our little VIDEO to see the basic lampmaking process.